File safety: best practices for record keeping
In the midst of my recent move, I have become aware of just how many records accumulate over time. Going through a seemingly overwhelming amount of important documents has me wondering, how do I make sure I am storing these files as securely as I can? There's so much to keep track of, especially with a family: birth certificates, passports, tax filings, mortgage records, and the list goes on.
It's important to keep records organized and stored safely to protect both the physical files themselves, and your identity. Consider keeping important documents that you would like easily accessible in your home in a fire-resistant document safe, so you can easily access items like passports and birth certificates.
Storing records securely and organizing them so that they are easy to find can prove essential when it's time to file your taxes each year and at the time of major life events such as moving, adopting, getting married, or retiring. Working in insurance, I also know that many of these documents, such as receipts for major purchases or home improvements, may be required at claim time!
What if you have questions on document retention, including how long to keep your files? Depending on the type of document, there are a number of professionals that can help you. Consider asking your lawyer, financial planner, or your insurance agent.
So, what are some best practices for document storage?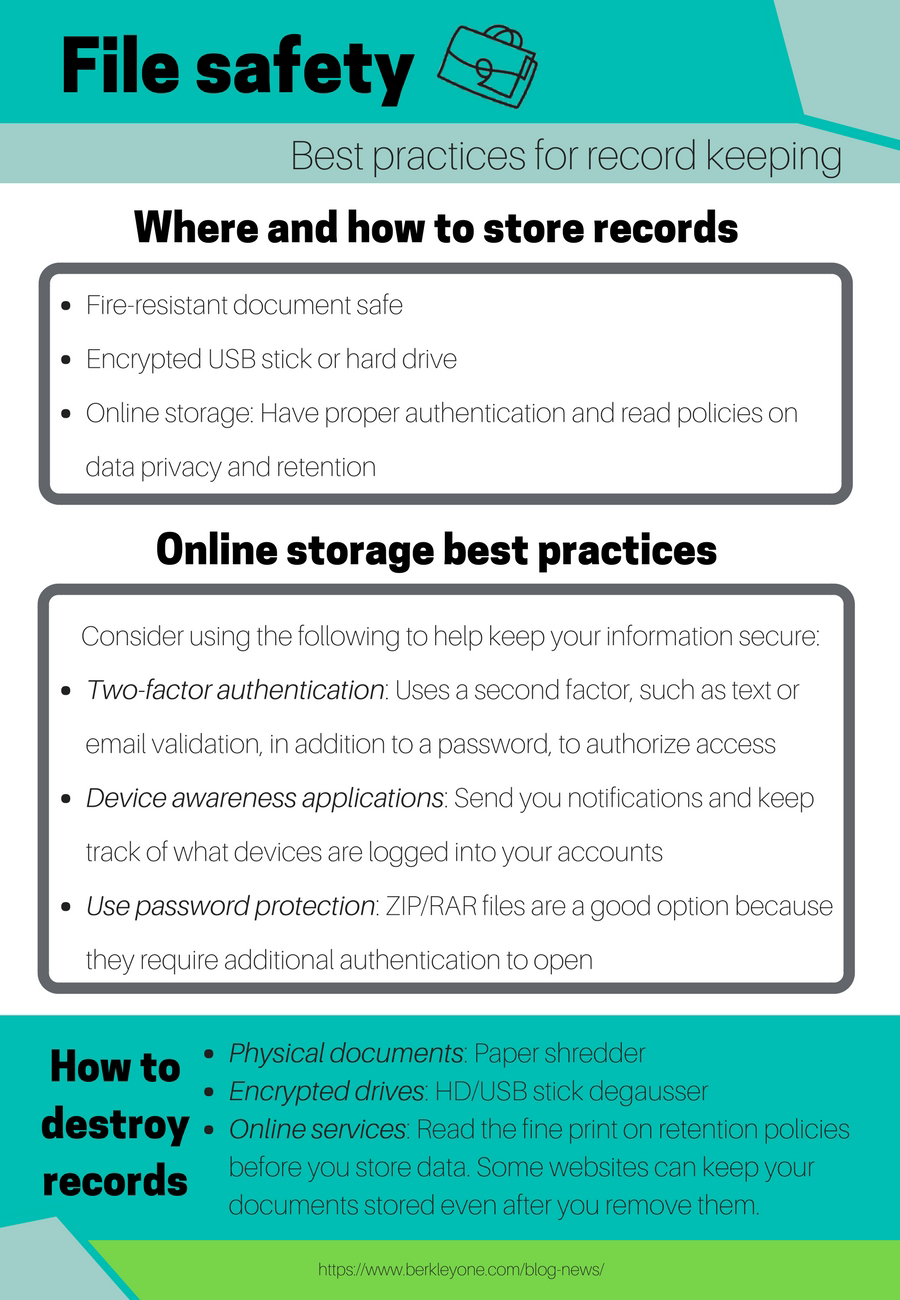 Berkley One, a Berkley Company, is here to help. If you ever have questions or concerns about document security or storage, we can help direct you.
Liz Moran is an Administrative Assistant at Berkley One.