Closing your seasonal property
10 things to check off your list before you leave
Springtime is heating up, and for those with warm weather or desert retreats, rising temperatures signal it's time to close up your seasonal home. Living in Scottsdale, temperatures can quickly climb into the triple digits. As a risk management specialist, I am always consulting with clients to help them find new and effective ways to protect their homes year-round—and this time of year especially, that often includes special considerations for seasonal homes and extreme heat.
As you prepare to close up your warm-climate abode this season, use this checklist to help you tackle some of the most common and important preventative steps for your property. They can help make sure your home is safe, ready and waiting for you when you return.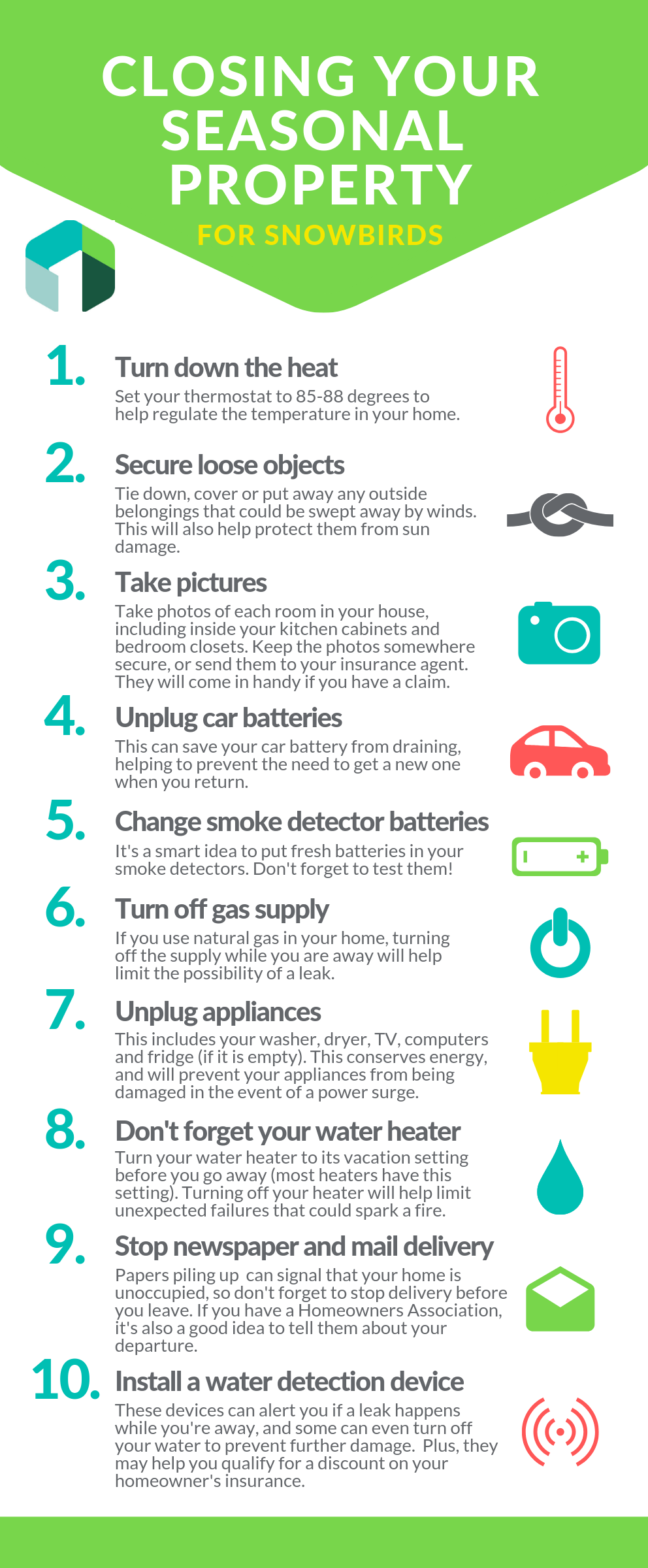 Whether you're closing up a property or settling into a new one for the season, you'll get the most out of proactive steps when they are tailored to your home and lifestyle. A consultation with your risk manager can help you create a plan that works for your family—from the type of water detection device that is best for your home, to what questions you should ask about your solar roof, to what smart home technology can offer the most benefits for you. That way, you can beat the heat and still have peace of mind.
Christi Bohnsack is a Risk Management Specialist at Berkley One (a Berkley Company).