16 of our favorite views from outside, right now
Here's what getting out looks like for the Berkley One team
Feeling a little stir-crazy? We're right there with you.
We're here to share an antidote—one that started with a walk one sunny Wednesday. It was still in the forties in Chicago, but with signs of spring peeking out everywhere, Christoph Ritterson, Senior Vice President of Marketing at Berkley One, hopped out into the neighborhood at lunch. He snapped a photo of open road and blue sky and a selfie, and sent it to his team, all of whom are currently working remotely:
"As the weather warms here, and across the country, here are some shots from my lunchtime walk. Getting outside for 20 minutes, keeping safe distance, is super healthy…and refreshing."
Responses started coming almost immediately, so we opened the photo challenge up to all of our employees and on social media. We asked:
What does the view look like from your work-from-home? How are you getting moving, having fun inside, or otherwise continuing your adventure?
The storm of responses was the perfect cure for our cabin fever. From the sunrise in South Dakota to palm trees in Carolina, here's a snapshot of what getting out and changing our viewpoint looks like for the team at Berkley One, right now.
1. Getting it started: Christoph Ritterson, SVP, Marketing, kicks off with clear skies outside of Chicago, Illinois.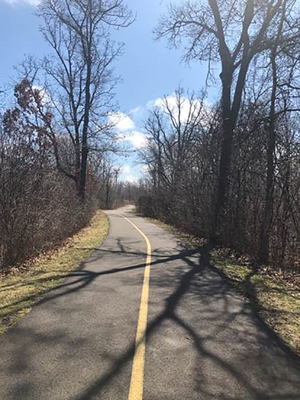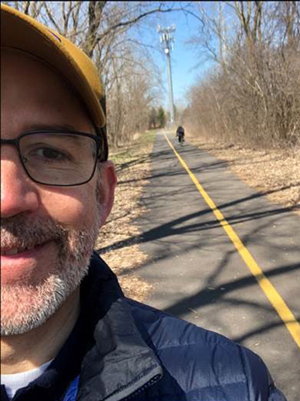 2. Low-country palms: Charlotte Fisher, Agency Experience Manager, shares a postcard-worthy vista from South Carolina.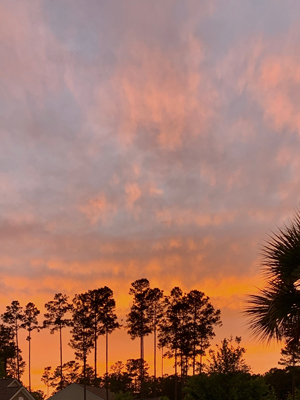 3. The calm after the rain: Eileen Opitz, SVP, Product Management, looks up at pink-tinged sky after a rainstorm near her New Jersey home.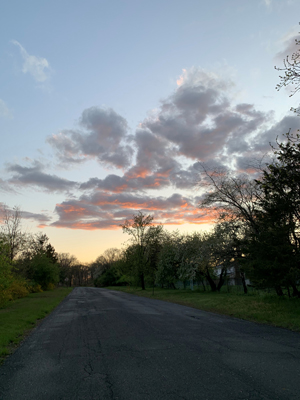 4. Shooting hoops: Kathleen Tierney, President, leaves it all on the court during an after-work basketball game with her family in New York.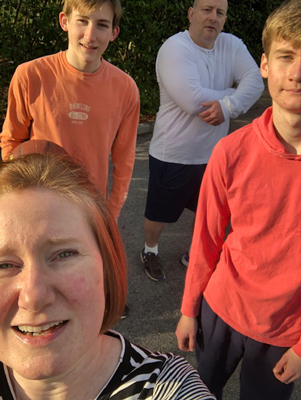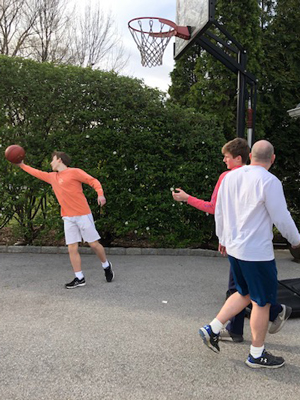 5. Cherry blossom parade, Alyssa Acosta, AVP, Customer Experience, appreciates trees in bloom and yard games with her husband from her home in Delaware. We can practically smell the fresh-cut grass!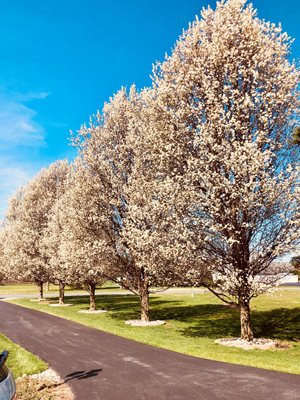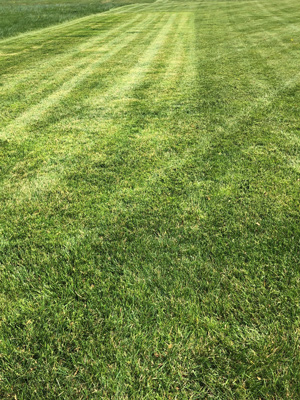 6. Lake George overlook: Lisa Derner, AVP, Product Development Manager, shares fresh air and a snack at the summit of The Pinnacle with her hiking buddy.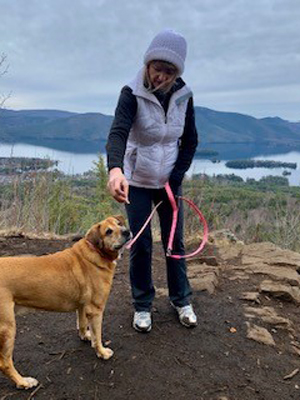 7. Mastering the Masters at home: The Masters may have been postponed, but for Kevin Hogan, Chief Operating Officer and Chief Underwriting Officer and his family, this year brought a chance to get creative and hold their own at-home tournament in Massachusetts.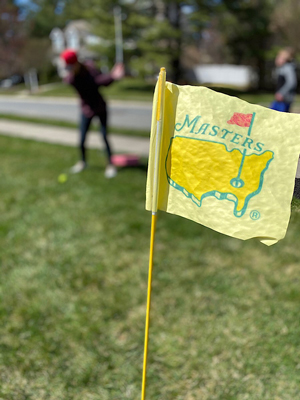 8. Red sky at morning: Sailors might need to take warning when seeing these bright hues at sunrise, but for Steve Lomax, Senior Product Manager, the view is looking up at his home in New Jersey.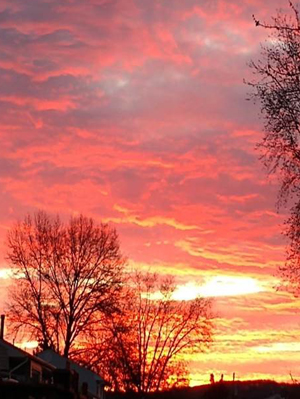 9. Riverside Park run: Susan Vella, SVP, Customer Experience, runs in morning quiet in New York City…and snaps a photo of a statue who attempts to demonstrate the CDC's guidelines for face coverings.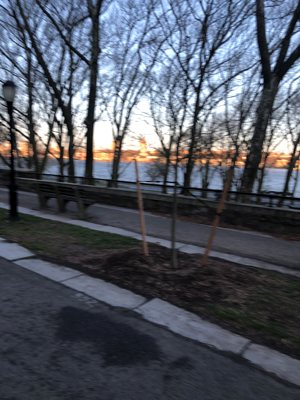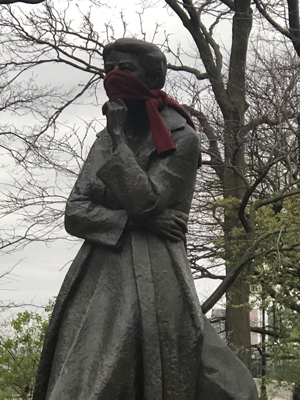 10. Front-porch blooms: Debbie O'Sullivan, Yacht & Specialty Lines Manager, offers a glimpse through her window of a front porch that celebrates the springtime in New Jersey.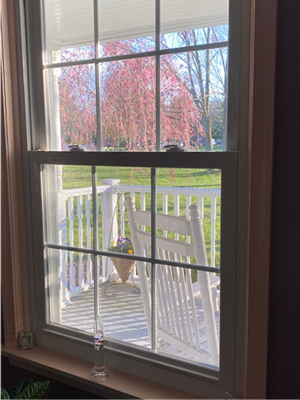 11. Brisk walk from Brooklyn: Katja Zigerlig, VP, Art, Wine + Collectibles Advisory, shares a picturesque view of open water, perfectly-positioned clouds, and the Manhattan skyline.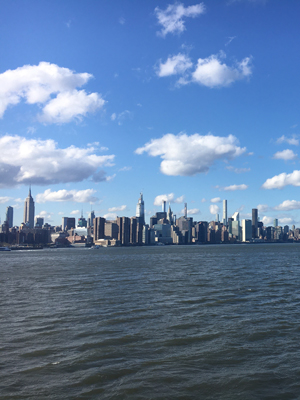 12. Gang's all here: Michael Cahill, AVP, Vendor Management, gets the family together for a hike and an adorable selfie on Boston's North Shore.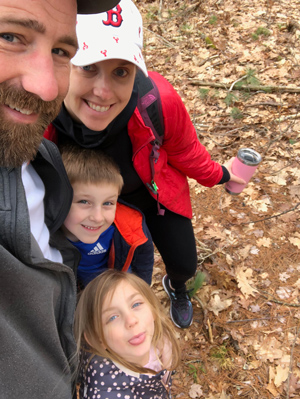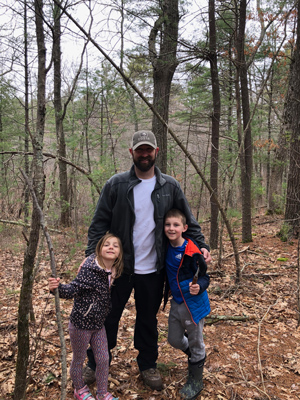 13. Socially distant celebrations: Theresa Stasny, Agency Experience Manager, helps pull off a birthday celebration from afar for a friend in New Jersey. (Happy birthday from all of us!)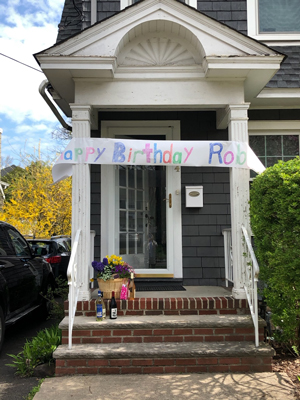 14. Say hello!: Peggy Leslie, Vice President, Distribution & Underwriting Operations, shares this adorable outtake from family time…plus a pink moon hanging low and bright in the Illinois evening sky.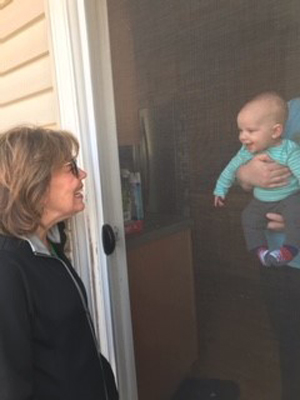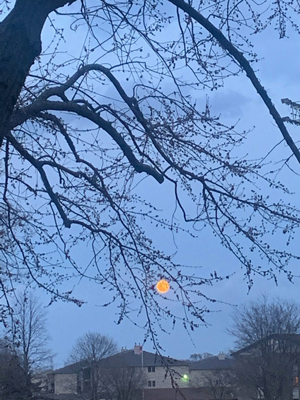 15. South Dakota Sunrise: Kathy Moore-Stark, Underwriter & Marketing Specialist at Berkley Classics, shares a view worth waking up for from her morning walk. She's taken a challenge to walk 100 miles in April!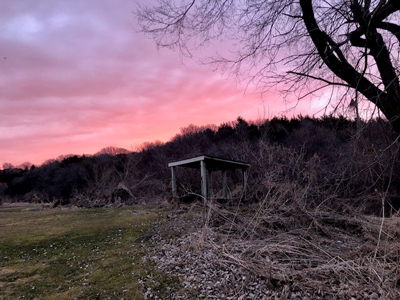 16. Major moods: Okay—these photos aren't outside. But does anyone else find that those woeful puppy dog eyes worn by Receptionist Nancy Rawley's dogs are hitting a little close to home right now? How about the reaction of Underwriter Stephanie Bruno's chow, who's unhappy with his spring haircut? We won't blame you if you relate.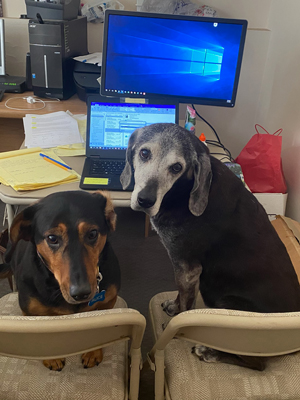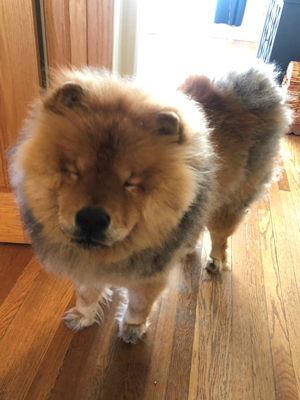 —
Berkley One is a Berkley Company.