Appreciate the now with these hot hobbies
Now more than ever, we are looking for thoughtful ways to spend our time and energy—and for many of us, that means embarking upon new projects and hobbies. Thankfully, there's a pursuit for every kind of person and passion, ensuring that, as our world evolves, we can, too. We've rounded up a few ways to feel inspired in your own next endeavor, with ideas ranging from the culinary-centric to the outdoors-focused.
For the Gastronome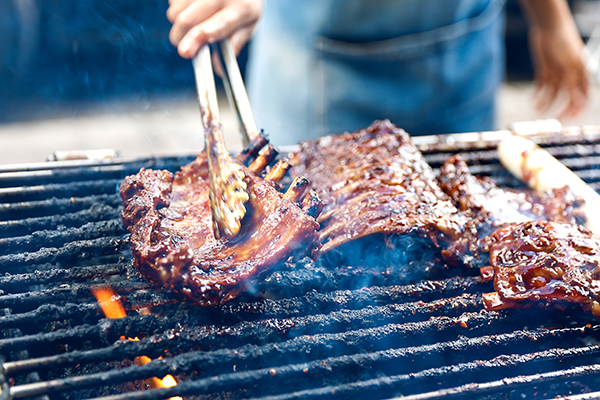 Meat Smoking
As our schedules slow down, so do our cooking methods—case in point with smoked meat, the ultimate trending hobby for today's at-home cooks. The technique originated as a way to cure and preserve meat, and because of the time it requires, you can yield results that are tender and full of that iconic, smoky flavor. Though this method historically called for a stone storage room (where meat hung from the ceiling), today the process proves to be much more approachable, so long as folks have access to the right tools—namely the smoker itself. From charcoal to offset, pellet, gas, electric and kamado grills (which includes the popular Big Green Egg model), there are an abundance of options to choose from—and with prices ranging from $100 to north of $15,000, we recommend that aspiring foodies do their research on what will be the best fit. With your smoker in place, plan to stock up on the other basics: proper oven mitts, a meat thermometer, baking trays and tins, and plenty of tin foil. When the cooking is done, you'll want some durable, high-temperature latex gloves at the ready, along with some quality knives when it comes time for carving. But perhaps the most important element to this slow-cooking equation? Your favorite beverage, appetizers and tunes, ensuring plenty of entertainment as you wait (then wait some more) for that perfectly primed meat (which can take anywhere from 8 to 16 hours).
Pizza-Making
Those craving some carbs will do well with another crowd-pleasing kitchen pursuit: pizza-making. If you're planning to use your own indoor oven, a pizza stone is key—but if you're considering an outdoor pizza oven to up your outdoor living area, consider investing in a good infrared temperature gun to ensure you're cooking it in hot-enough environs. As for ingredients, don't forget the flour (Caputo "00"is a favorite) and corn meal—and when it comes time for serving, a pizza peel, oven mitts, and quality cutter can save the day.
For the Inner Artist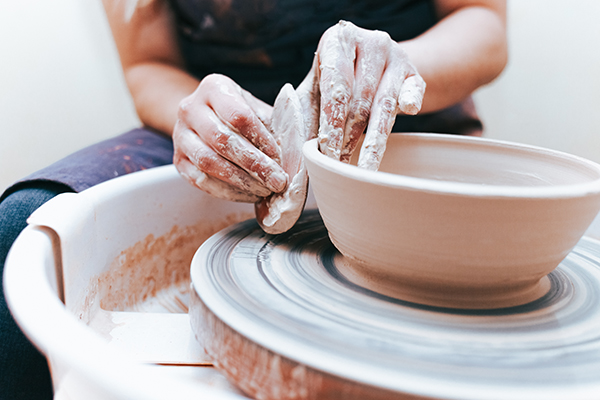 Pottery
While pottery may seem like a hobby requiring years of hands-on experience or a degree in studio arts, a rising number of at-home practitioners would argue otherwise (as would the many instructors, who have made their tips accessible via YouTube and Instagram, such as @FifthStreetStudio). Hand building, the art of creating ceramics by molding clay into various shapes and objects, is a good place to start—especially when items around the house can serve as your tools and molds, from butter knives and forks to old credit cards and bowls. When you're ready for something next-level, consider purchasing your own wheel to discover a new suite of shapes. No matter your ceramics specialty, you'll want to search for a studio that will fire your work (firing is the process of heating pottery in a kiln to fully set the clay or glaze). Thanks to increased demand, more and more spaces are offering memberships for new potters today.
Classical Music
While many of us crave music all the time, it's perhaps now that we are turning to it most for calm and respite—and these feelings are further augmented when we learn to play the tools credited with creating such sounds. If it's strings you're seeking, the violin is the smallest and highest-pitched instrument in its family—it helped Beethoven get his musical start and Bach created some of his most prominent works for it. When purchasing, a handcrafted model and high-quality bow help to make a significant difference in the sounds you'll be shaping. If ivories are more your thing (and space isn't an issue), you might consider splurging on that piano you've been eyeing all these years. Because it's the kind of purchase that can last a lifetime, consider spending time researching brands and styles, while also asking plenty of questions regarding the keys and their touch-sensitivity—an important aspect when learning to play. With your instrument in place, virtual classes offered from schools like the Suzuki Association of the Americas, an organization guiding students on the Suzuki Method through training in violin, piano, cello, and beyond, are available. And for those of us who appreciate the melodies but are tone-deaf, it's a perfect time to consider finding and attending (or organizing) a virtual concert—we connected with master cellist Jonathan Spitz, the New Jersey Symphony Orchestra and Aon this summer for a virtual performance that still has us humming!
For the Activities-Inclined

Hiking
More than ever, we're looking for ways to embrace the great outdoors—especially if it's an activity like hiking, which offers plenty of choices (from the trail we take to the company we make—even if it's with ourselves). Whether you prefer hitting local trails or hopping in the car to explore more challenging terrain, a sturdy pair of hiking shoes can help with ankle support, traction, and protection from sharp rocks along your way. Accompany them with hiking socks, wicking base layers, and a rain jacket (plus warmer layers for colder temperatures!), all of which you can stash in a hiking backpack alongside other peace of mind materials (e.g., compass, map, and a small first aid kid). For shorter treks, pack the basics (water, sunscreen, and a hat and gloves) and for longer expeditions, plan for some endurance essentials (namely some energizing snacks like protein bars and trail mix, an emergency blanket—and, of course, plenty of H20). For those in warmer climates, hiking has long been a year-round option, but readers who live in less temperate territory should also know that winter hiking is rising in popularity and can be a fun way to warm up and get outside.1 Some advice? Start with smaller, shorter hikes with less elevation changes, look into best practices as well as safety guidelines, and explore whether you'll need additional gear—like thermal layers and microspikes for slippery or snow-covered trails.
Pickle Ball
Those looking for an outdoor sport that is at once approachable and appropriate for the practiced athlete may enjoy pickle ball, a game combining what many say are the best aspects of paddleball and tennis. Partner up (or gather a group of four) and find your nearest court—or create your own, thanks to options from retailers like Pickleball Central and Dick's Sporting Goods. Once set up, you're ready to play. Grab wooden paddles to volley a wiffle ball across a net, letting the ball bounce once before returns are allowed, with the winner determined by whichever side scores 11 points (with a lead of 2) first.
Whether you're spending your free time getting creative or competitive this year, we hope you find an opportunity to appreciate something new.
Berkley One is a Berkley Company.
Nicole Schnitzler is an editorial writer with Berkley One. She has written for many popular publications and covers trends and topics in travel, food, drink, lifestyle, culture and more.