Thinking outside the box: Subscription services are on the rise
Brands are making mail fun with monthly deliveries and more
There's nothing better than receiving a package in the mail—especially one that feels tailored just for you.
Enter the subscription box, the customizable, monthly delivery tool that has now established itself as a staple in the marketing strategies of thousands of brands across the globe. As of February 2018, there were close to 7,000 subscription box companies in the world—with nearly 70% of those based in the U.S.1
When Dollar Shave Club, Birchbox, and Blue Apron launched nearly 10 years ago, they paved the way for many companies to follow suit. Recent years have shown the industry's massive growth: the market has increased more than 100% each year, jumping from $57 million in sales in 2011 to $2.6 billion in 2016.2 In the past six years alone, the sector has grown by a whopping 890%.3
With more people doing their shopping from home than ever before, the past year has only increased that interest. Of more than 1,000 shoppers surveyed, one in five had purchased a subscription box to have products easily accessible during the pandemic—making it easy to stay put and postpone a multitude of in-person visits to the store.4 The boxes with the biggest appeal? Those featuring meal-kits or clothing and fashion. Another survey, which charted the categories that have ranked highly over time, reported a particular fondness for the categories of food and beverage and hobbies, with beauty and leisure trailing just behind.1
Beyond an array of ready-to-go meals, the food and beverage vertical spotlights brands focused on specialty, niche finds—from coffee and cookies to olive oils and wines. There are also the globally-inspired, those that showcase the best bites, sips, and seasonings from a particular country. Take, for example, Eattiamo (for Italy enthusiasts), Tienda (for lovers of Spain) or Bokksu, a monthly box boasting a medley of fun, premium Japanese snacks (think yuzu sake candy, mochi, and seaweed tempura).
Then there's the hobbies category, which encompasses brands catering to a variety of lifestyle interests (including items inspired by and created for all things travel), while today's beauty and leisure boxes highlight choices that are curated to address the biggest trends and needs surrounding self-care and the shopping experience. One example of the former is GlobeIn, a box comprised of several handmade products from artisans around the world (such as hand-painted Moroccan mugs or fair-trade scarves from Thailand). Those seeking the latter can turn to options like OuiPlease, a Francophile's dream box of jewelry, perfumes, and accessories from luxury French brands.
The purchasing emphasis on certain categories makes even more sense when considering the reasons people subscribe to such services to begin with—a varied response that included those looking to try something new (51%), those who enjoy receiving items in mail (39%) and those who found the delivery system easier than shopping (37%)—especially during pandemic times.5
And users will likely find more reasons yet to love this trend, as the number of subscribers to curated boxes is only expected to grow. Research reports that by 2023, as many as 75% of business-to-consumer brands will offer some form of subscription-based service, as brands continue to grasp this uptick in the industry and change in consumer behavior.4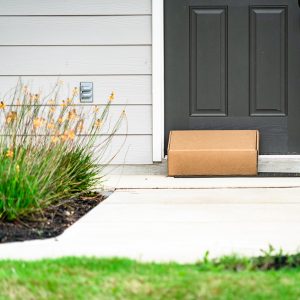 According to Tien Tzuo, CEO at subscription management platform Zuora, the growth in the industry is a sign of the times—and an indication of what is ahead. "If these moments of time tend to accelerate underlying trends, we believe the current crisis will only accelerate the shift of the modern global economy towards digital services and subscription models," he says.4 "It's [less] about the physical product, [and more] about what the customer is trying to do. And that inversion of thinking is at the root of everything."2
If Tzuo is right, consumer behavior data would point to two core desires: one of gaining firsthand experience, and one of establishing a sense of well-being. And if those two habitual pursuits can be met with some monthly "me-mail?"
Well—it might just check all of the boxes.
This story appears in One Adventures, Berkley One's digital magazine celebrating creators, experiences and stories. Read the issue here.
—
Berkley One is a Berkley Company and a provider of customizable insurance solutions for modern families. And while we don't have a subscription-based offering, we can help you protect items you acquire and love (such as those from your latest delivery.) Learn more about our insurance offerings—including solutions for homes, autos including collector vehicles, liability, fine art, jewelry, collectibles, recreational marine and more here.
Header Image: OuiPlease.