5 new sports join the Olympics
You just might find a new favorite to watch this year
The Tokyo 2020 Olympic Flame was lit in Greece in March last year before making its way to Japan—but the coronavirus outbreak meant the world waited one more year for the games to officially begin. That time is here, and there is plenty to watch in one of the most-anticipated sporting events of the decade—including several never-before-seen Olympic categories (three of which, we might add, count as extreme sports).
As the competitions begin, here are five brand-new sports to get psyched about following now—all of which are exciting enough to take viewers from the screen to the scene.
Surfing

Talk of incorporating surfing into the Olympics began more than a century ago, when Hawaii native and surf icon Duke Kahanamoku expressed his wish for bringing surfing to the Games after winning gold medals for swimming at the Stockholm 1912 and Antwerp 1920 Games. His dream will finally come true in 2021, as the sport will be making its official Olympic debut at Ichinomiya's Tsurigasaki beach, a surf destination known for world-class waves.
Initial and main rounds will lead to medals, with the former comprised of five-person heats and the latter made up of just two competitors. Within each round, surfers have 30 minutes to flex their Pacific prowess—riding a maximum of 25 waves, with their two highest-scoring ones counting towards end results. Australia, Brazil and the USA are among the countries to showcase their top contenders for the spectacle, in which 20 men and 20 women will be judged on the quality of maneuvers like barrels, aerials and slides.
Karate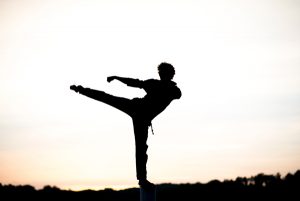 Karate enthusiasts have been petitioning to make the sport Olympic official since the 1970s, but it wasn't until 2015 when the Tokyo 2020 Organizing Committee approved the decision, deeming it one of five additional sports to enter into the Games. When the competitions kick off, expect to see more than 80 men and women across three weight categories competing in two different disciplines: Kata (forms) and Kumite (sparring).
In Kata, competitors choose from more than 102 offensive and defensive movements to showcase how they might target an imagined opponent, with a strong focus on strength, speed, and balance—while also expressing the meaning behind each move. In Kumite, the opponent becomes much more real: two kareteka face each other in a matted competition area, where they must succeed in a series of hits and kicks against their challenger.

Sport climbing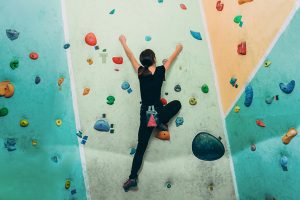 The Games reach new heights with this category, which will feature three disciplines in its Olympic debut: Speed, Bouldering and Lead. Men and women compete in all three, and winners are announced based on their average performance.
In Speed, two climbers ascend a route on a 15m wall, all against an angle of 95 degrees. In Bouldering, athletes have four minutes to scale as many fixed routes as possible on a 4.5m wall—none of which can be practiced beforehand. Between overhangs and small holds, each move is vital—especially when time is of the essence. The final category, Lead, challenges competitors to climb as high as they can on a 15m wall in just six minutes, using safety ropes to affix to quickdraws along the way. Once climbers attach their rope to the top quickdraw, they can celebrate a completed climb—so long as no stumbles get in the way.
Skateboarding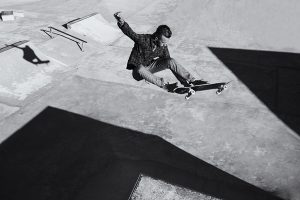 Held at the Ariake Urban Sports Park near Athletes' Village and the Big Sight venue, this competition will consist of two subcategories: Park and Street.
For the former, 20 participants will compete in four rounds, each comprised of five skaters. For each round, skaters embark on multiple 45-second runs, and their top three scores help to move them forward in the competition. The eight skaters that rank highest across the heats move on to the finals, where winners are announced. The Street competition follows a similar outline and grading scale—only this time, skaters are judged for their performance across two skillsets: runs and tricks. To determine winners, judges combine scores for each discipline—encouraging skaters to break out their biggest moves yet.
Baseball and softball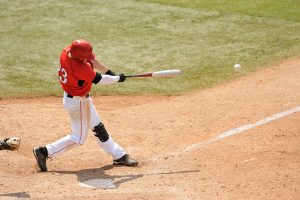 For the first time since 2008, baseball and softball, both of which have a storied Olympic history, are part of the Games. Baseball was first seen as a demonstration sport, where it was featured several times before becoming a medal sport at the Barcelona 1992 Games, while softball was first seen in the Olympic program in 1996. Both were removed from the Olympic program by the Organizing Committee before the 2012 Games…until this year, when they finally return to the world stage in Tokyo.
Games will take place across two venues: Kanagawa Prefecture's Yokohama Baseball Stadium and Fukushima City's Fukushima Azuma Baseball Stadium. It's at each of these colossal sites that teams from six nations will compete in both series, with Israel, Mexico, South Korea and Japan qualified for baseball and Australia, USA, Italy, Mexico, Canada and Japan for softball. Keep a close eye on the host country—they garnered bronze in Barcelona 1992 and Athens 2004 and came close to gold in Atlanta 1996.
The Olympic Games, still dubbed the 2020 Summer Olympics, will take place from July 23, 2021 to August 8, 2021. Most fans have at least one sport they are eagerly anticipating. What's your favorite, and did any of these newcomer sports make your list? Tell us on social—and then tune in from your living room, outdoor patio, or favorite neighborhood spot to appreciate the talents of some incredible athletes.
This story was originally published in One Adventures, Berkley One's digital magazine celebrating creators, experiences and stories, and was updated in July 2021. Read the original issue here.
—
Berkley One is a Berkley Company and a provider of customizable insurance solutions for modern families. We can help you protect items you acquire and love, such as collectible sports memorabilia. To learn more about our insurance offerings—including solutions for homes, autos including collector vehicles, liability, fine art, jewelry, collectibles, recreational marine and more visit here.